SEE ALL AREA RUGS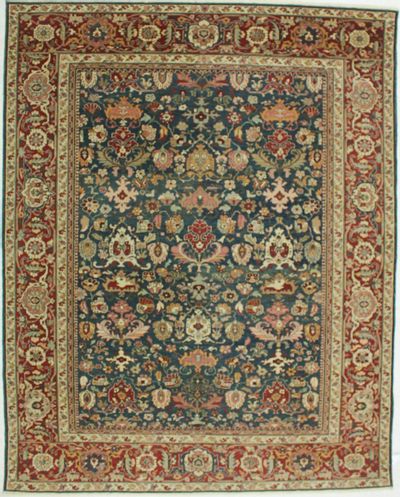 Sivas #
599
$16,284
Checking available payment options
9′3″ x 11′7″

Traditional (Floral Designs)

Blue

Red

Anatolian Turkish Collection
Traditional

New

100% Wool

Turkey

Not Available
SIVAS RUGS

Sivas rugs are appreciated as some of the most well-made and decorative of room-sized Turkish rugs. Often finely woven, Sivas carpets tend to be made within a classically-derived Persian idiom of medallion and allover designs utilizing palmettes and vinescrolls. Some Sivas rugs recreate the grandeur of early classical carpets. But their palette is generally soft, with emphasis on ivory ground tones and pastel coloration in the details. Consequently, Sivas rugs are superior decorative rugs for interiors that require a formal and elegant touch.

Created for commercial exporters, antique Turkish rugs from Sivas are largely copies of traditional Persian designs. Unlike most oriental rugs produced in the historic region of Anatolia, few carpets from Sivas reveal their Turkish heritage. Due to the strategic position of the village and the province of Sivas, prominent export firms from Great Britain, Italy and European countries established outlets in the area. These merchants hired small home-based workshops to create carpets based on traditional Persian designs. The result is elegant curvilinear oriental rugs that remain universally appealing today. A diverse variety of Turko-Persian patterns are featured in antique Sivas carpets. Elegant small-scale repeating patterns, exuberant arabesques and medallions set over monochromatic fields are just a few of the traditional Persian designs that are re-imagined in Sivas carpets.
We offer the best oriental rug cleaning services
We strive to make your oriental rugs look like new by providing professional rug cleaning services. We carefully inspect and clean each rug, using the best equipment and eco-friendly cleaning solutions. All of our work is done in a fast and efficient manner, without sacrificing quality or durability.