With over 25 years of experience we offer the best
Professional Area Rug Cleaning in NYC, NY
Every so often, your home needs a good deep cleaning. The same can be said for your rugs and carpets. Over time, dirt, dust, and other allergens build up in your carpet fibers until they become trapped. Not only does this make your carpets look dull and matted, it also poses a serious health risk to you and your family if left unchecked.

Oriental rug cleaning is necessary every so often to remove dirt, dust, and allergens that build up over time.

Your Oriental rug is more than just a piece of fabric on the floor – it's a work of art. Over time, dirt, dust, and allergens can build up in the fibers of your rug, making it difficult to keep clean. A professional rug cleaning service will remove all of the built-up grime and restore your Oriental rug to its original beauty. Pick-up and delivery service is available for customers in NYC and the surrounding areas, so you can have your Oriental rug cleaned without having to lift a finger.

If left unchecked, this build-up can pose a serious health risk to you and your family.

Living in New York City, you are constantly exposed to dirt and pollution. Over time, these elements can build up on your oriental rug, causing it to lose its luster. If left unchecked, this build-up can pose a serious health risk to you and your family. Fortunately, our professional rug cleaning service can help. We will thoroughly clean your rug and remove all the dirt and grime that has built up over time. In addition to extending the life of your rug, our services will also help improve the air quality in your home.

Our service will deep clean your oriental rugs and make them look like new again.

For those of us in the New York City area, finding a reputable and reliable Oriental rug cleaning service can be a challenge. With so many options out there, it's hard to know who to trust with such an important task. But you can breathe easy knowing that our rug cleaning service is here to help. We will deep clean your oriental rugs and make them look like new again. Whether your rug needs a professional cleaning or you need to revive a faded pile, we will get the job done in no time.
Request a free quote
Call us 201-282-2028
Free pick-up and delivery
If you prefer to drop your rugs off, you are more than welcome to visit us
What our customers say about our services
See all reviews on

Jill JKH.
I worked with Mehmet to find the perfect runner for my kitchen. He was very helpful and i love the new runner. Its 2'7'' x 10' which was perfect size to add warmth and color to this white kitchen.
Natalya P.
Moe, Francisco, Jose and German are incredible. The best service I have ever received. Very professional. efficient, courteous and accommodating. I had a huge old rug to clean---the made it look like new. As part of their delivery, they moved heavy furniture and installed the rug perfectly. Looks amazing! This is the third time I am using their services and, as always, am very happy and satisfied.
Elise
I went to Hasan's rugs to have my rug cleaned and washed. Please note - this did not include stain removal which is a separate process. At first, I was furious that there were two costly processes but they did such a good job washing the rug, that the stain was barely visible. They also did a good job managing me! Thank you Hasan's rugs!!
Shelly T.
They do very nicely work but are extremely expensive; do yourself a favor "shop around"
Frank C.
Francisco couldn't have been more friendly and professional when he delivered my carpet. The cleaning and repair done by Hasan's Rugs on my antique (120+ year old) carpet are excellent, too. Thanks very much.
Victoria W.
Moe took care of me, even though I am not a customer. I had a rug that needed to be cleaned and I was not sure how to do it. They spent time and effort helping me out and you can tell that this business is run from heart.
Our Cleaning Process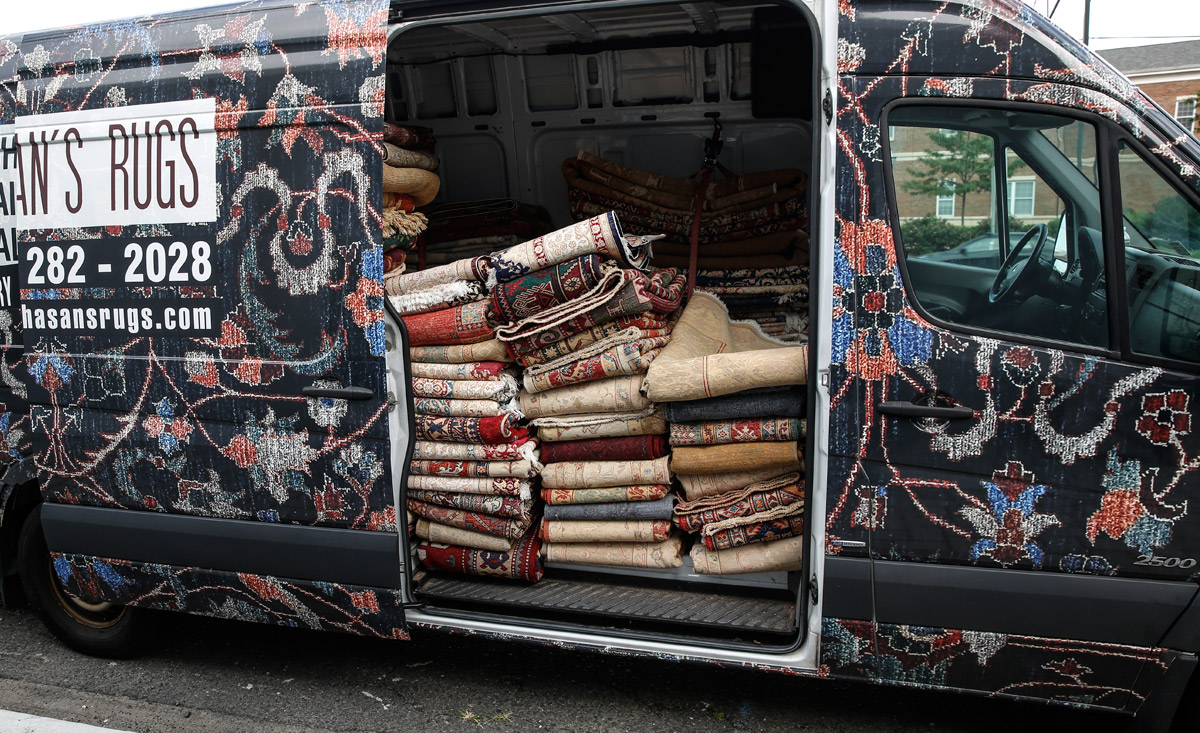 Pickup, free of charge
If you choose to drop off your rugs, you are more than welcome to do so, in addition, we can come and pick up your rugs free of charge.
Before beginning any cleaning, our team inspects the rug for any tears or damage which could be exacerbated by the cleaning process.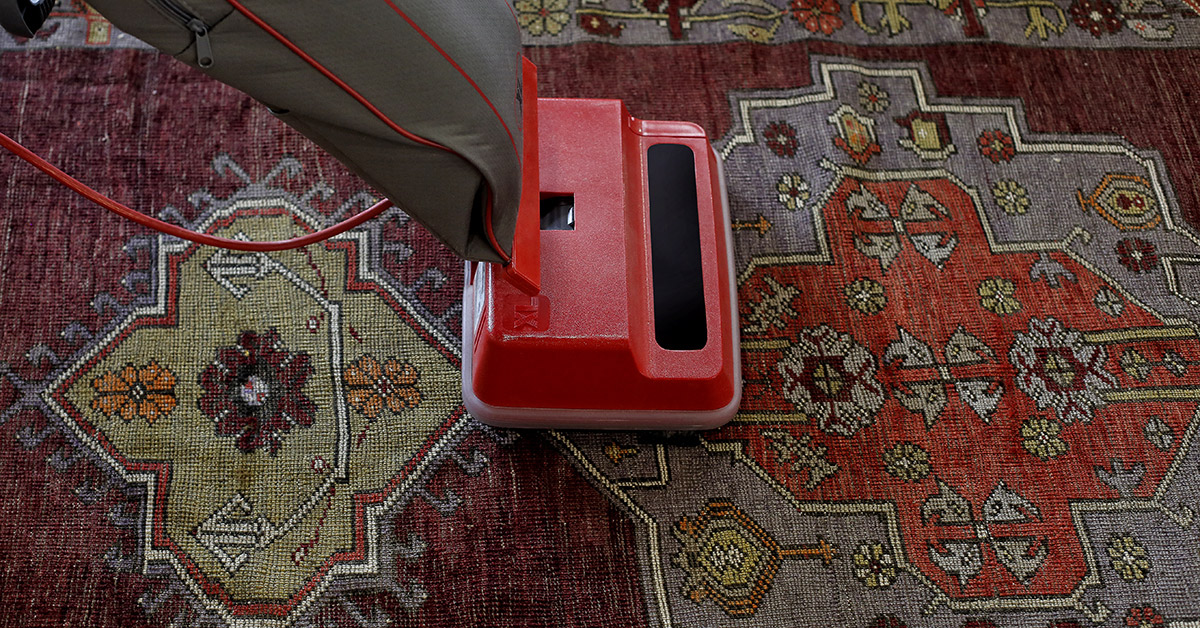 Vacuuming
As the inspection comes to a conclusion the rug undergoes vacuuming and dusting in order to loosen, any particles that remain on the interior and/or the surface.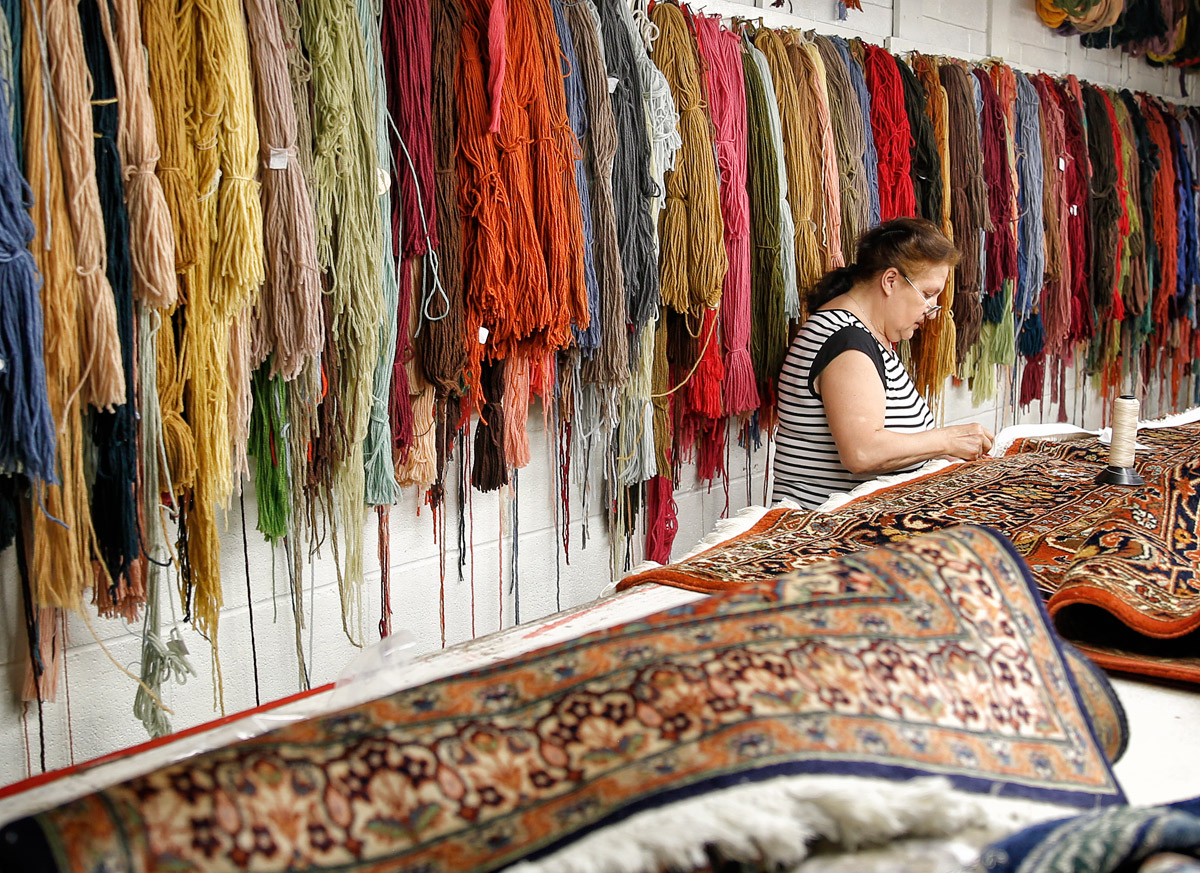 Repairing, if neccessary
If necessary repairs will be done to restore the integrity of the rug.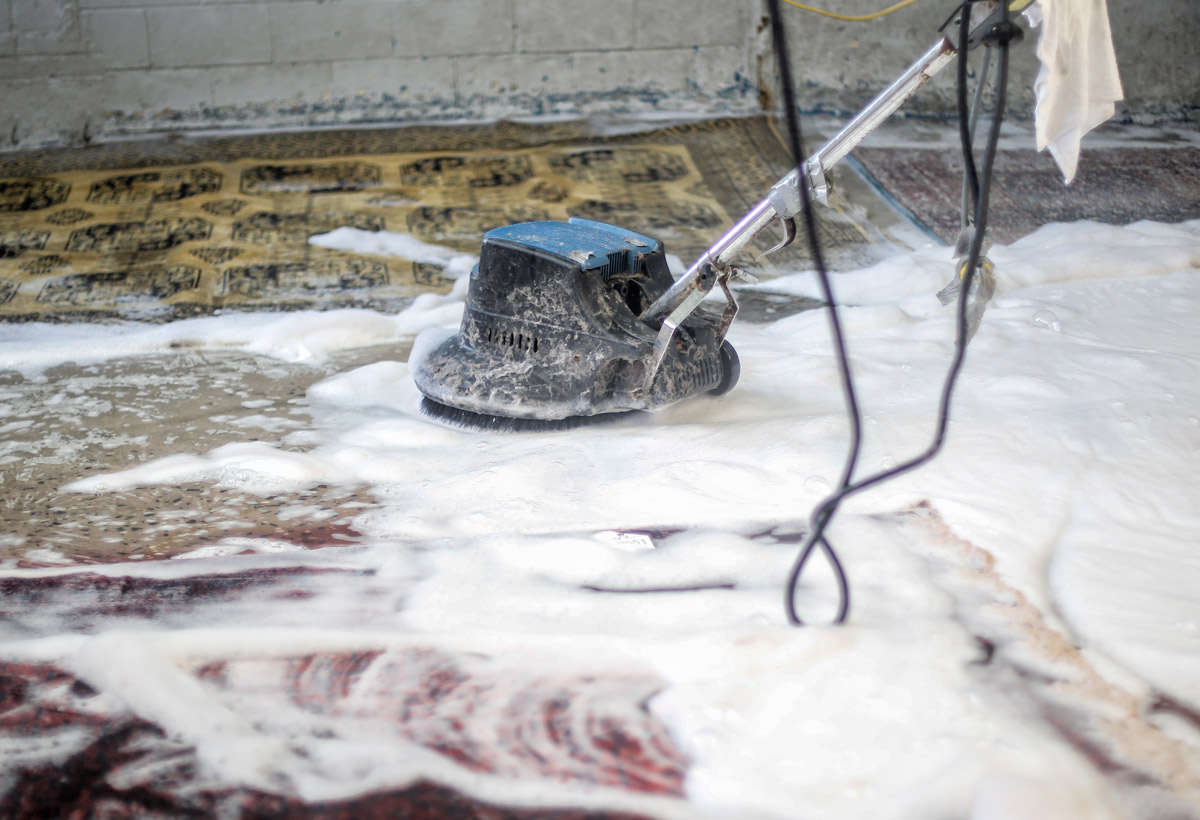 Washing
The rug is then submerged in fresh water mixed with a specific formulated solution to ensure the dyes are unharmed. We take added care when handling fine collector pieces or antiques.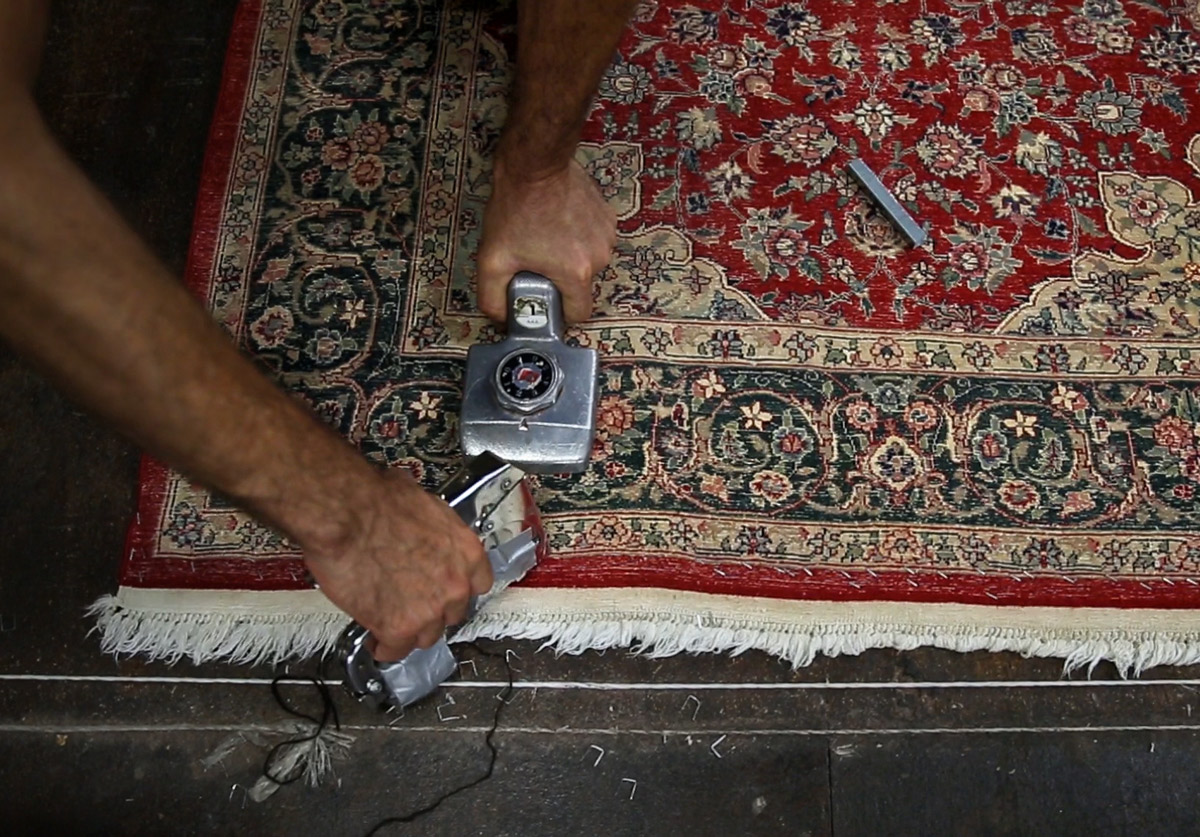 Straightening
After the rugs are cleaned our professionals carefully straighten the rugs by hand to remove any creases or unfit sequence within the rug.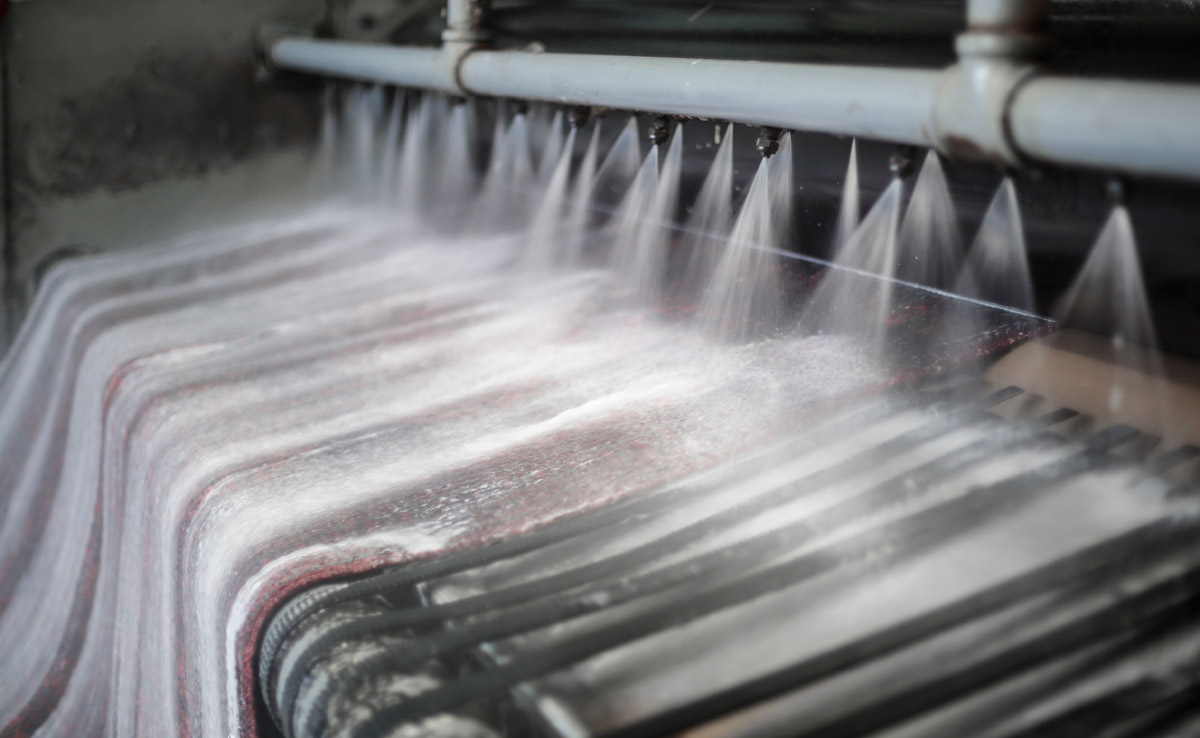 Final rinse
A final rinse is done to the rug. This is repeated untill the water is fully clear and gives a sense of satisfaction.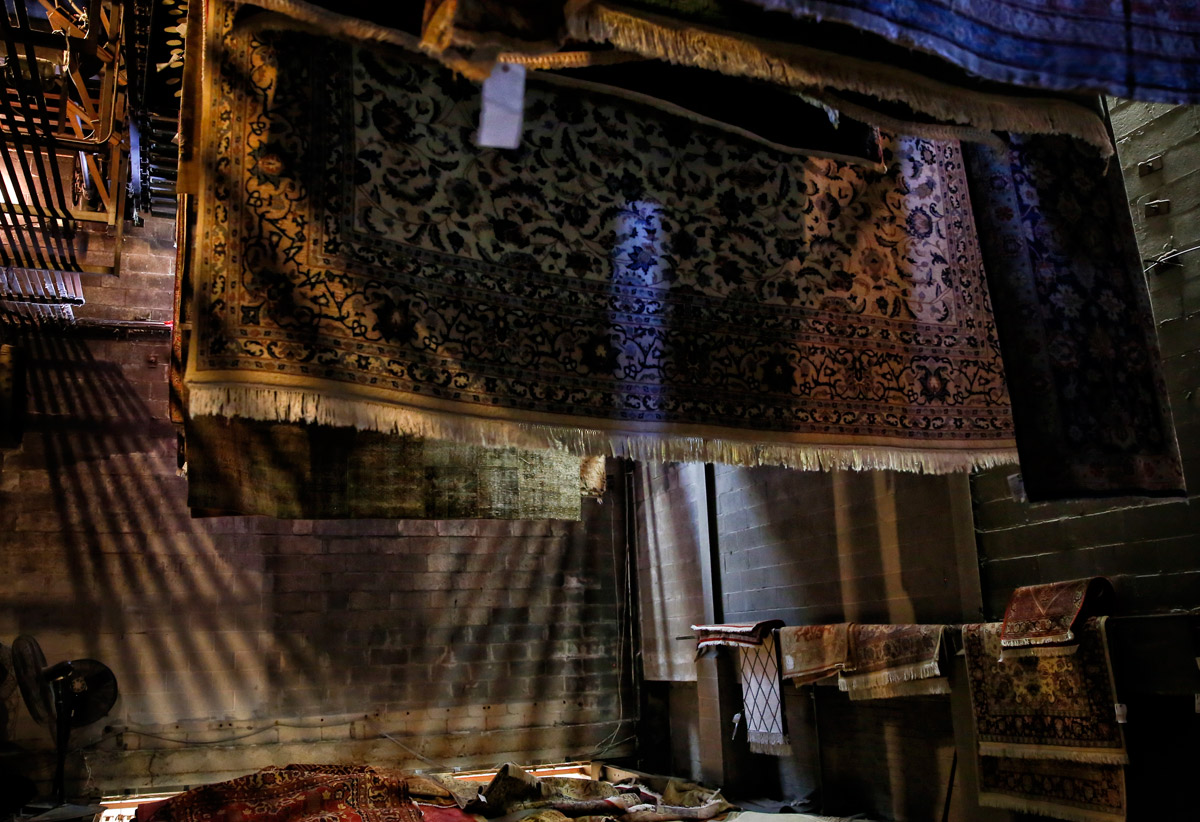 Drying
The rug is hung in a specialized drying room, which features a controlled climate and combination of fans to allow for quick, clean drying.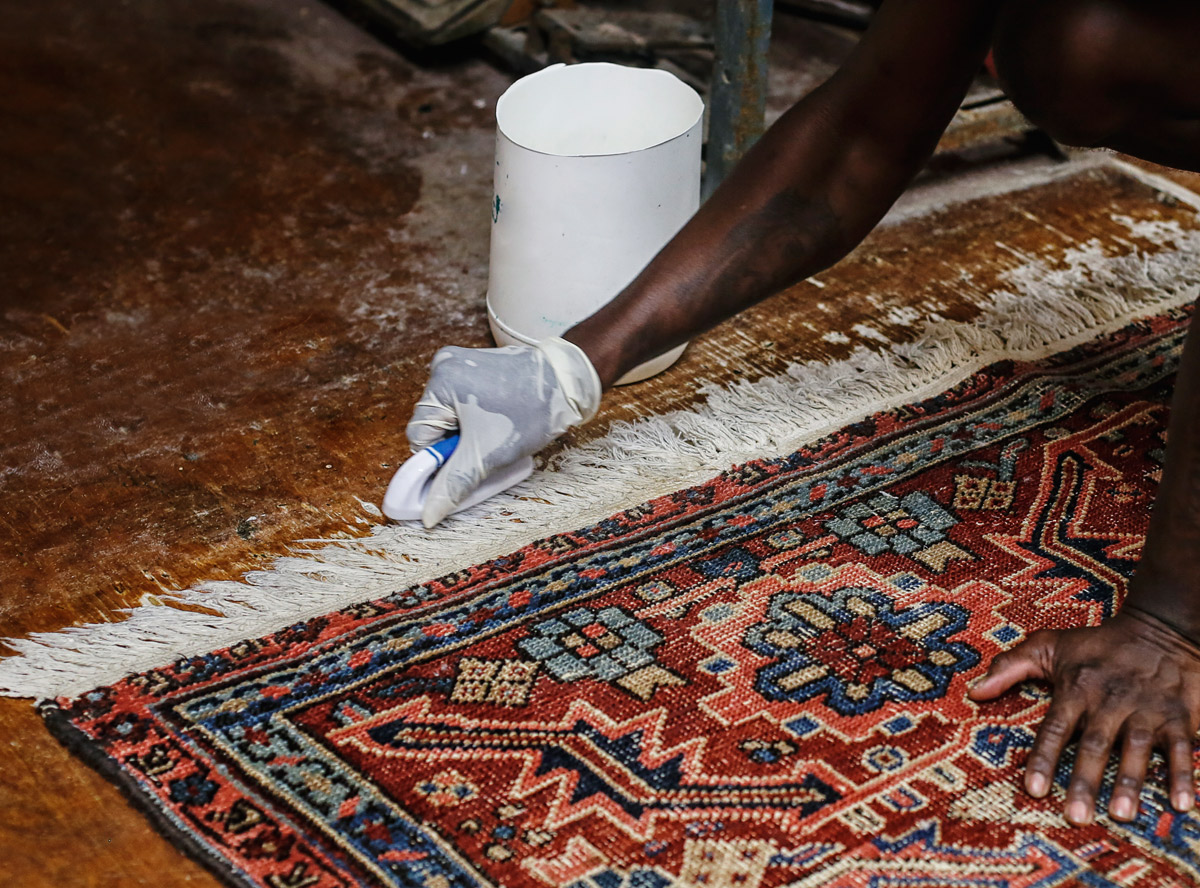 Cleaning the fringe
After the main body of the rug is clean, our experts meticulously clean the fringe, restoring it to its original color and luster.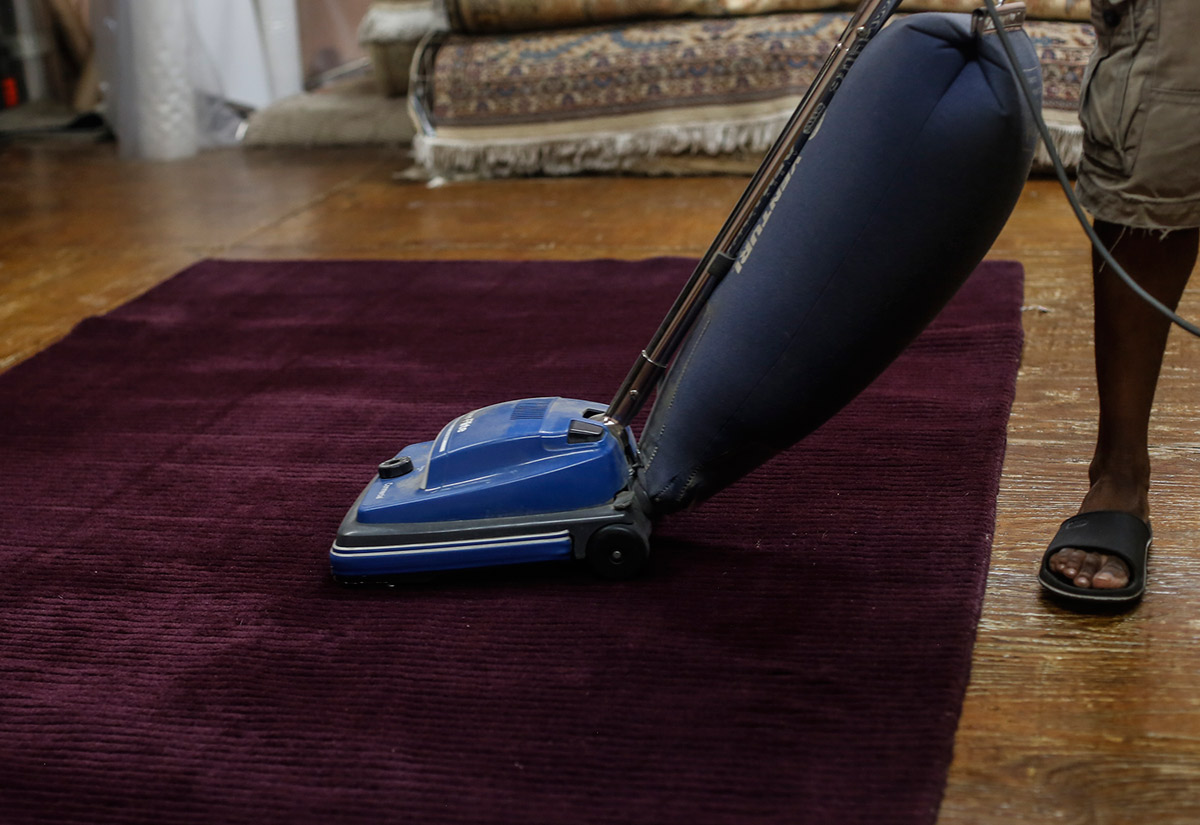 Final vacuuming
A final vacuuming is done.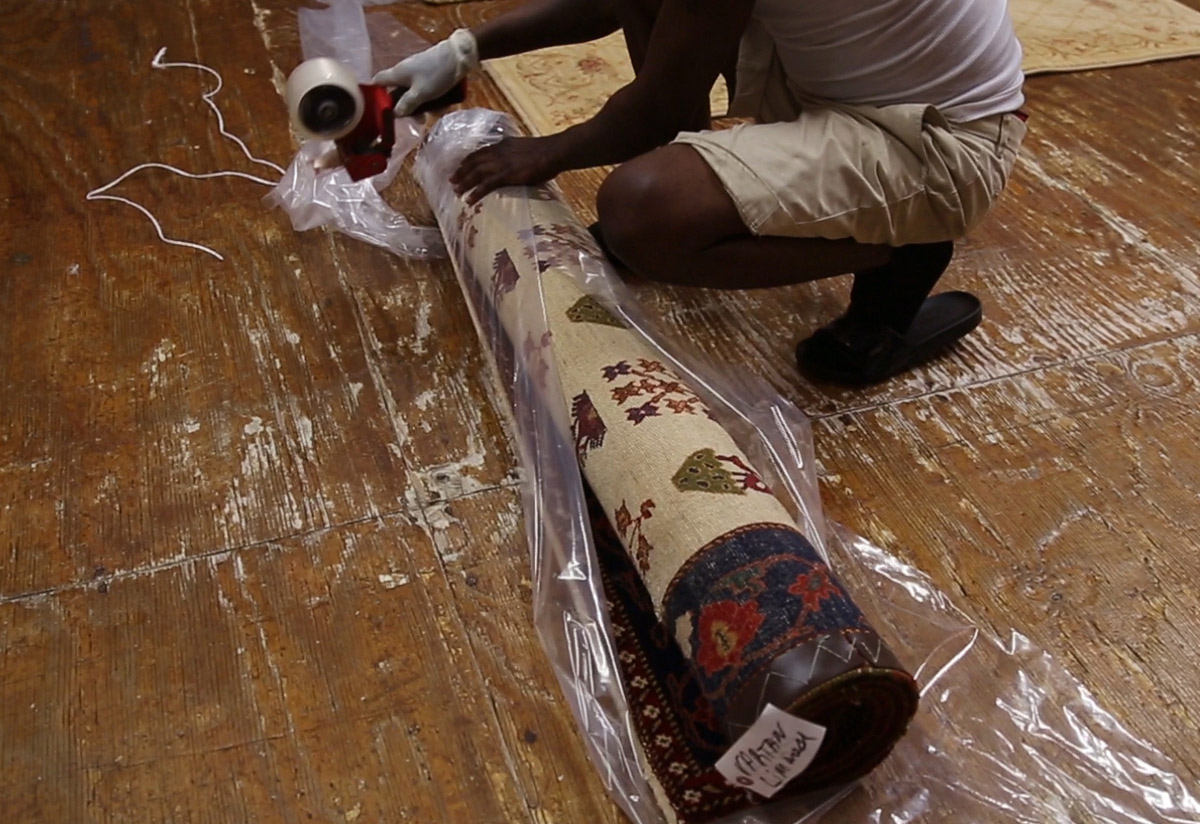 Packing for delivery
The rug is then packed and ready for delivery.
We deliver your clean rug to you and place it in the desired room. If needed, we will move any furniture and install the rug properly.
Oriental Rug Cleaning in Your Area