SEE ALL AREA RUGS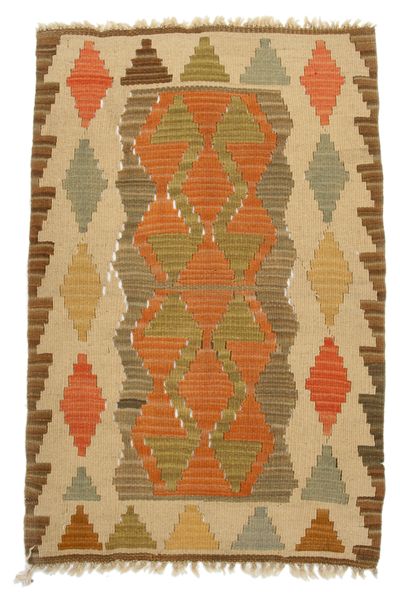 Kilim #
862
$600
Checking available payment options
2′1″ x 3′1″

Tribal (Geometric Designs)

Multicolor

Multicolor

Anatolian Turkish Collection
Kilim Collection
Tribal Collection

New

100% Wool

Turkey

Available
Kilims
Kilims are flat tapestry-woven carpets or rugs. Kilims can be purely decorative or can function as prayer rugs. Modern kilims are popular floor-coverings in Western households.
As kilims are much less durable than rugs that have a pile to protect the warp and weft, it is not surprising that few of great age remain.... The weave is almost identical with that of modern kilims, and has about fourteen threads of warp and sixteen threads of weft to the inch. The pattern consists of narrow stripes of blue, green, brownish yellow, and red, containing very small geometric designs. With this one exception, so peculiarly preserved, there are probably very few over a century old.
Kilims are produced by tightly interweaving the warp and weft strands of the weave to produce a flat surface with no pile. Kilim weaves are tapestry weaves, technically weft-faced plain weaves, that is, the horizontal weft strands are pulled tightly downward so that they hide the vertical warp strands.
When the end of a color boundary is reached, the weft yarn is wound back from the boundary point. Thus, if the boundary of a field is a straight vertical line, a vertical slit forms between the two different color areas where they meet. For this reason, most kilims can be classed as "slit woven" textiles. The slits are beloved by collectors, as they produce very sharp-etched designs, emphasizing the geometry of the weave. Weaving strategies for avoiding slit formation, such as interlocking, produce a more blurred design image.
The weft strands, which carry the visible design and color, are almost always wool, whereas the hidden warp strands can be either wool or cotton. The warp strands are only visible at the ends, where they emerge as the fringe. This fringe is usually tied in bunches, to ensure against loosening or unraveling of the weave.
We offer the best oriental rug cleaning services
We strive to make your oriental rugs look like new by providing professional rug cleaning services. We carefully inspect and clean each rug, using the best equipment and eco-friendly cleaning solutions. All of our work is done in a fast and efficient manner, without sacrificing quality or durability.