Professional Rug Cleaning
Hasan's Rug knows you want your rug to be practical and pretty. So, while your rug can be walked all over, it also needs to be maintained with good care and cleaning. After some time, the normal wear and tear your rug is subjected to causes dust to become fixed in the fibers, fringe to look dingy and unkempt, and colors to dull and lose their luster. To keep your rug looking new and fresh, we recommend cleaning your rugs once every 3 years. If your rug is placed in a highly used area, such as a foyer or entryway, you may choose to clean it as often as every six months or more, depending on the amount of dirt and staining. An improper cleaning, however, can do more harm than good, which is why it's important to have your rug cleaned by an expert. At Hasan's Rug, our professional rug cleaning department uses years of experience and knowledge to select the right treatment and care required to clean your rug, based on its fiber content (wool, silk, cotton, synthetic material, etc.) and type of dirt/staining.
- Spots, Pet Odor, Urine Stains Removal
- Area rug cleaning
- Wool rug cleaning
- Silk rug cleaning
- Synthetic rug cleaning
- Art silk rug cleaning
- Handmade rug cleaning
- Oriental rug cleaning
- Persian rug cleaning
- Machine made rug cleaning
- Free Pickup / Delivery - Free Quotes
Our Rug Cleaning Process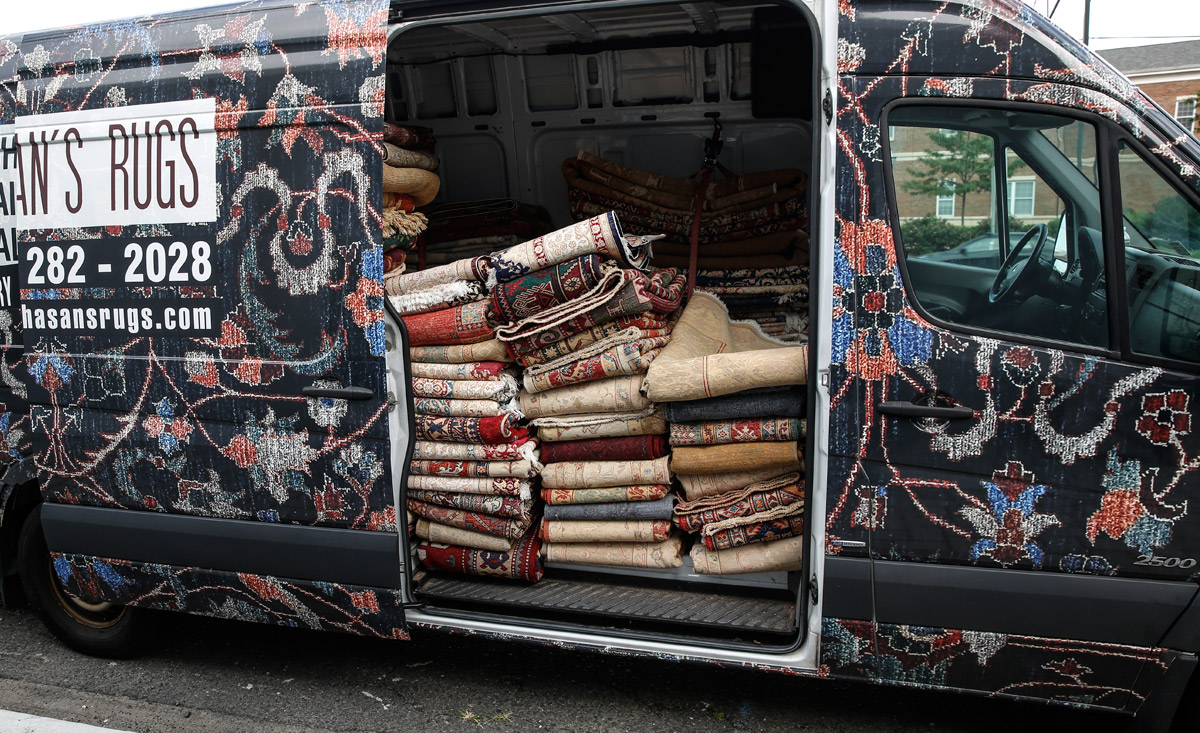 Pickup, free of charge
If you choose to drop off your rugs, you are more than welcome to do so, in addition, we can come and pick up your rugs free of charge.
Before beginning any cleaning, our team inspects the rug for any tears or damage which could be exacerbated by the cleaning process.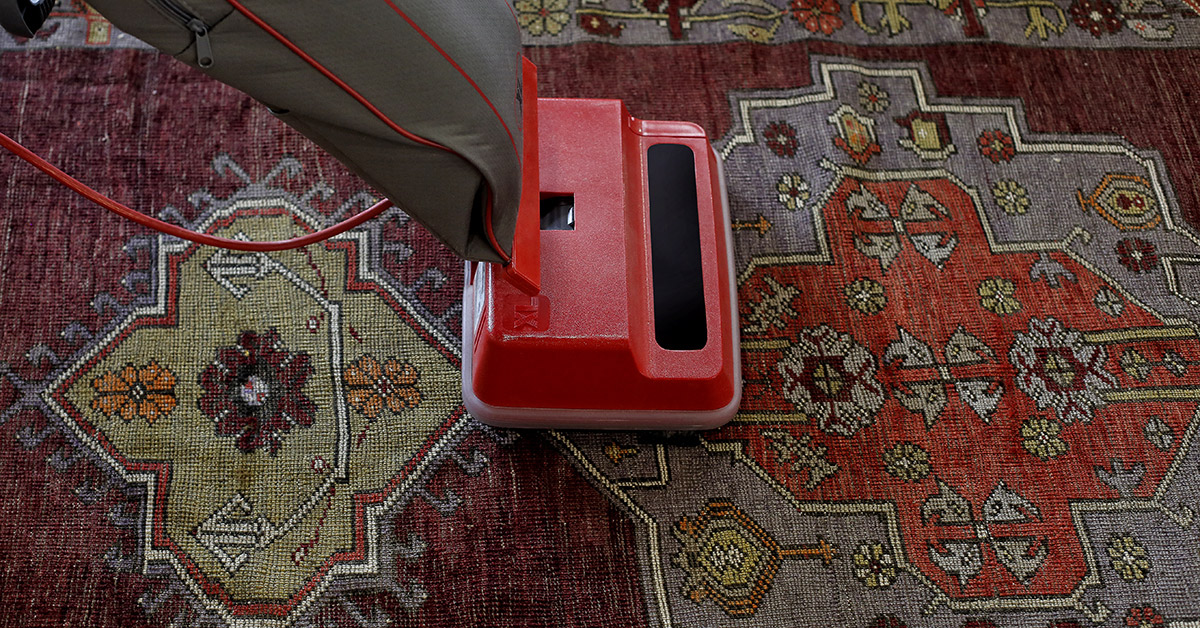 Vacuuming
As the inspection comes to a conclusion the rug undergoes vacuuming and dusting in order to loosen, any particles that remain on the interior and/or the surface.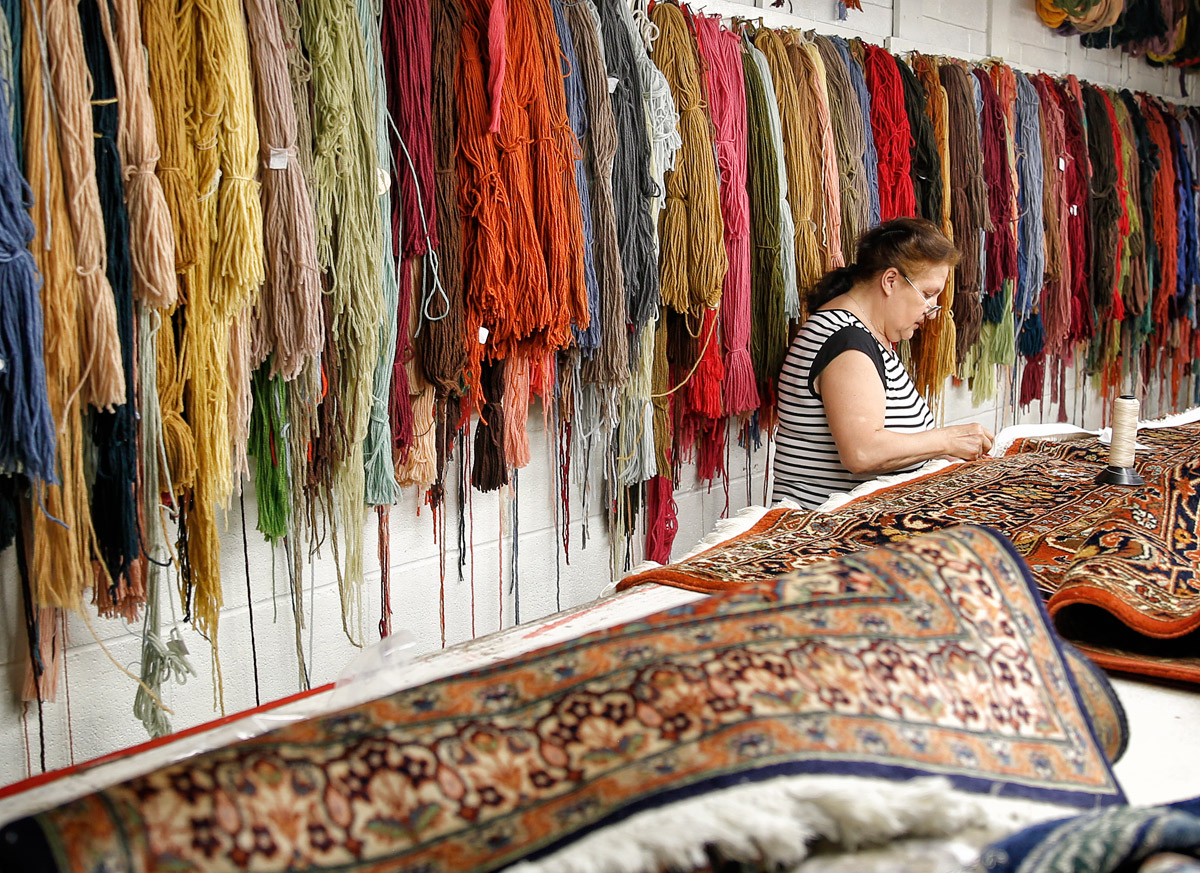 Repairing, if neccessary
If necessary repairs will be done to restore the integrity of the rug.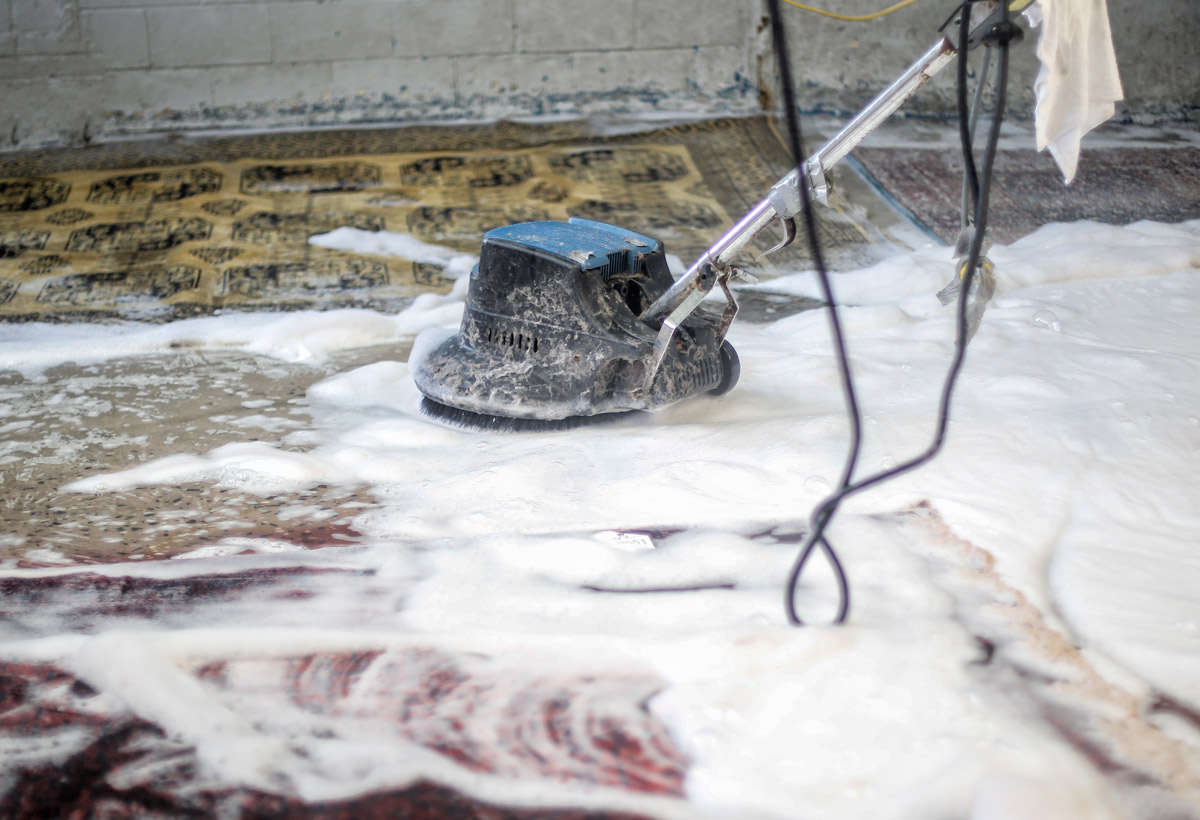 Washing
The rug is then submerged in fresh water mixed with a specific formulated solution to ensure the dyes are unharmed. We take added care when handling fine collector pieces or antiques.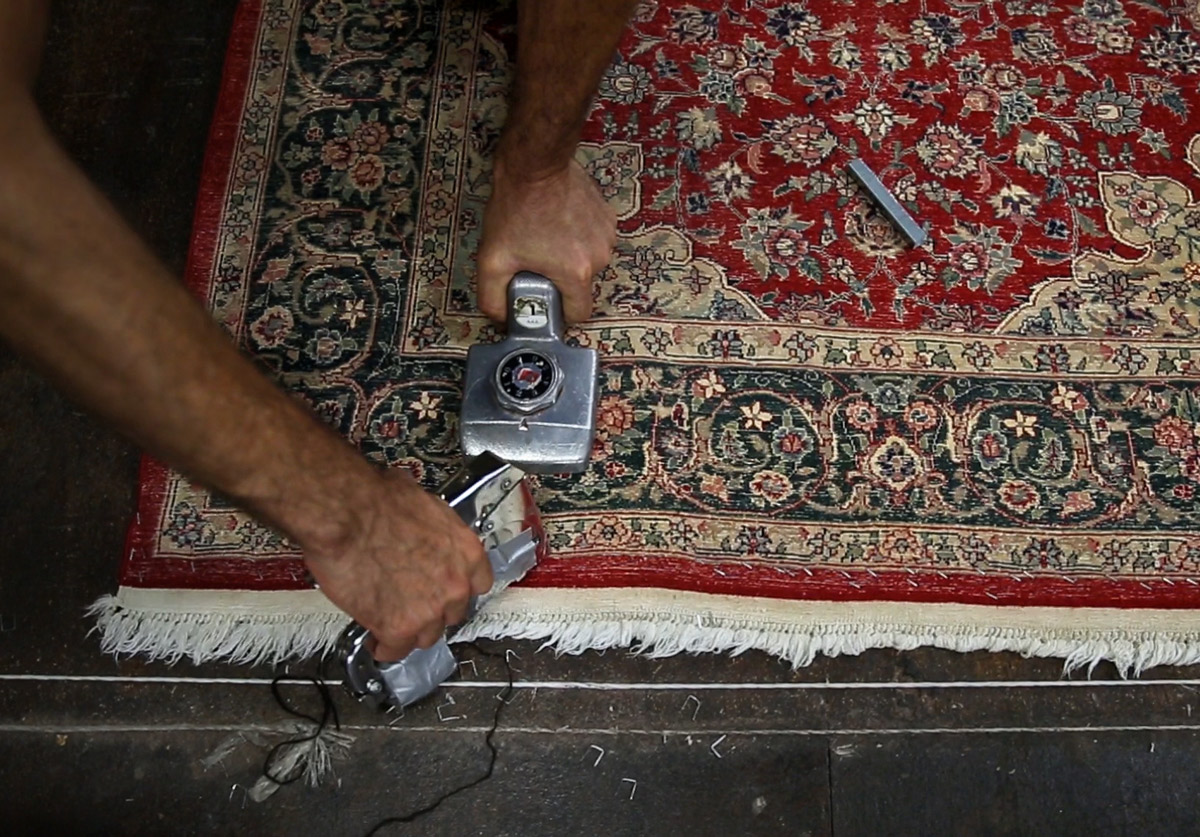 Straightening
After the rugs are cleaned our professionals carefully straighten the rugs by hand to remove any creases or unfit sequence within the rug.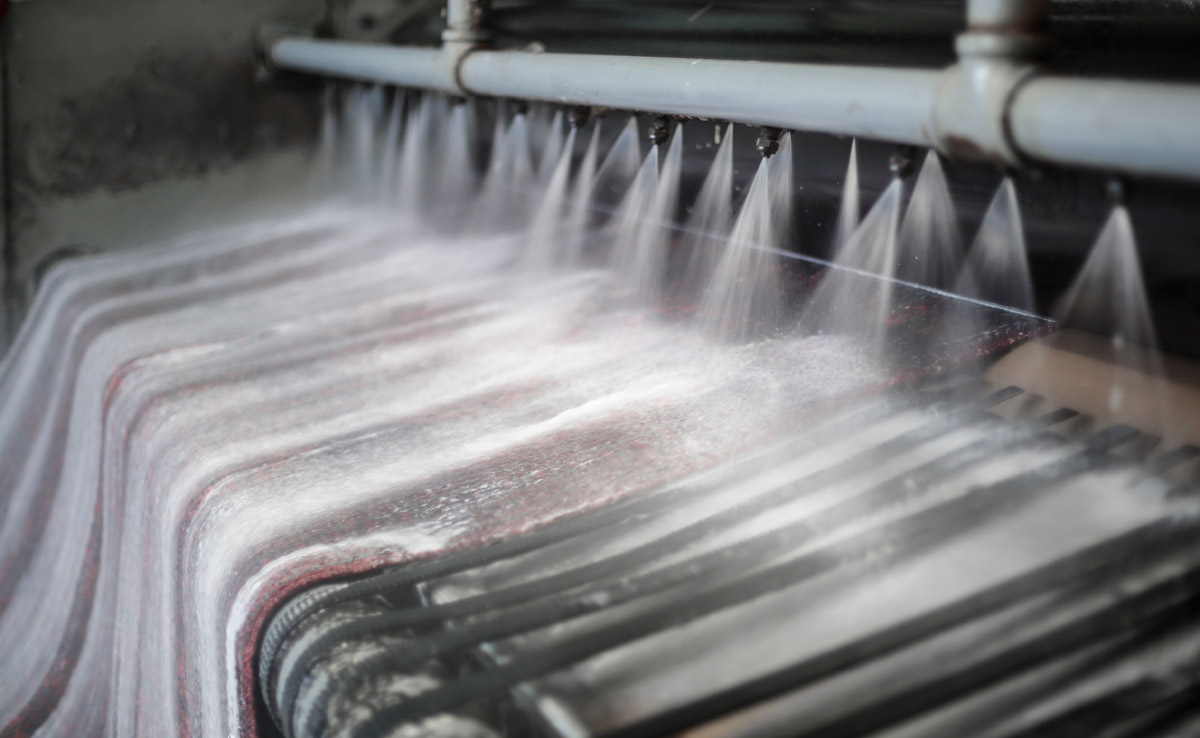 Final rinse
A final rinse is done to the rug. This is repeated untill the water is fully clear and gives a sense of satisfaction.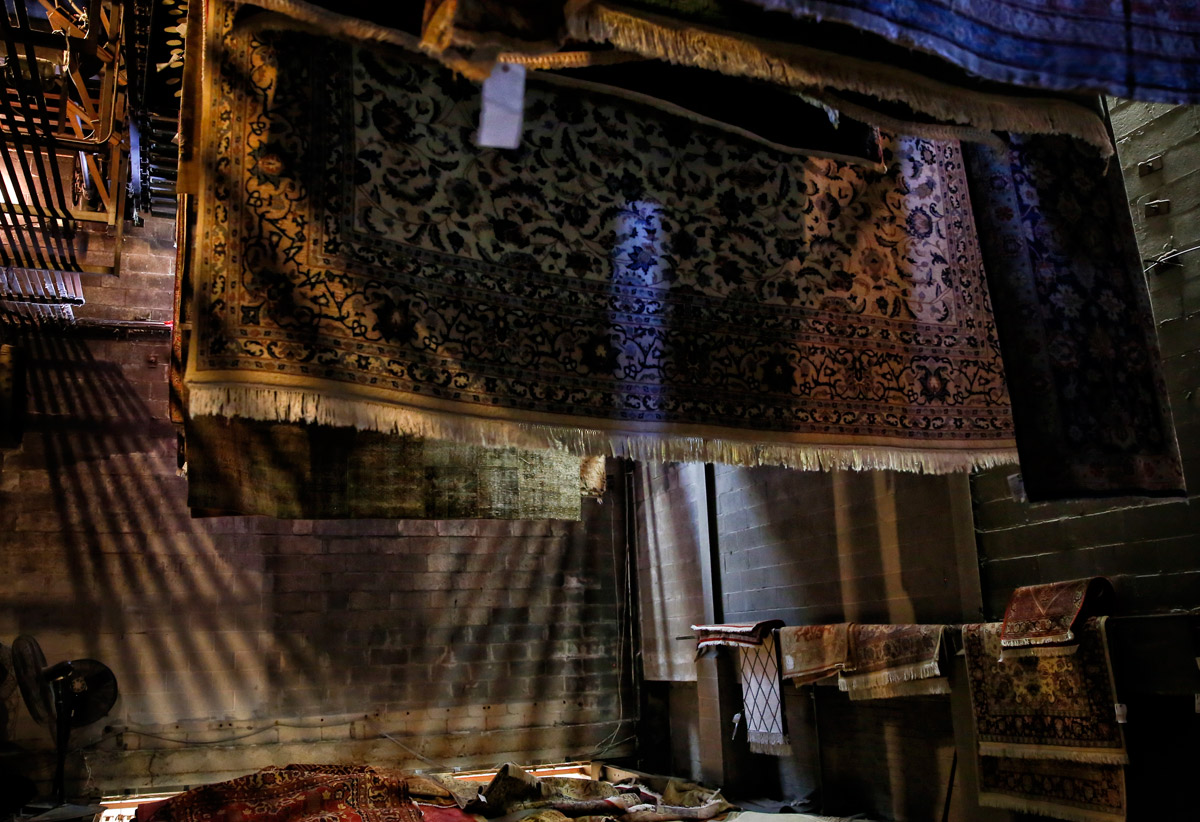 Drying
The rug is hung in a specialized drying room, which features a controlled climate and combination of fans to allow for quick, clean drying.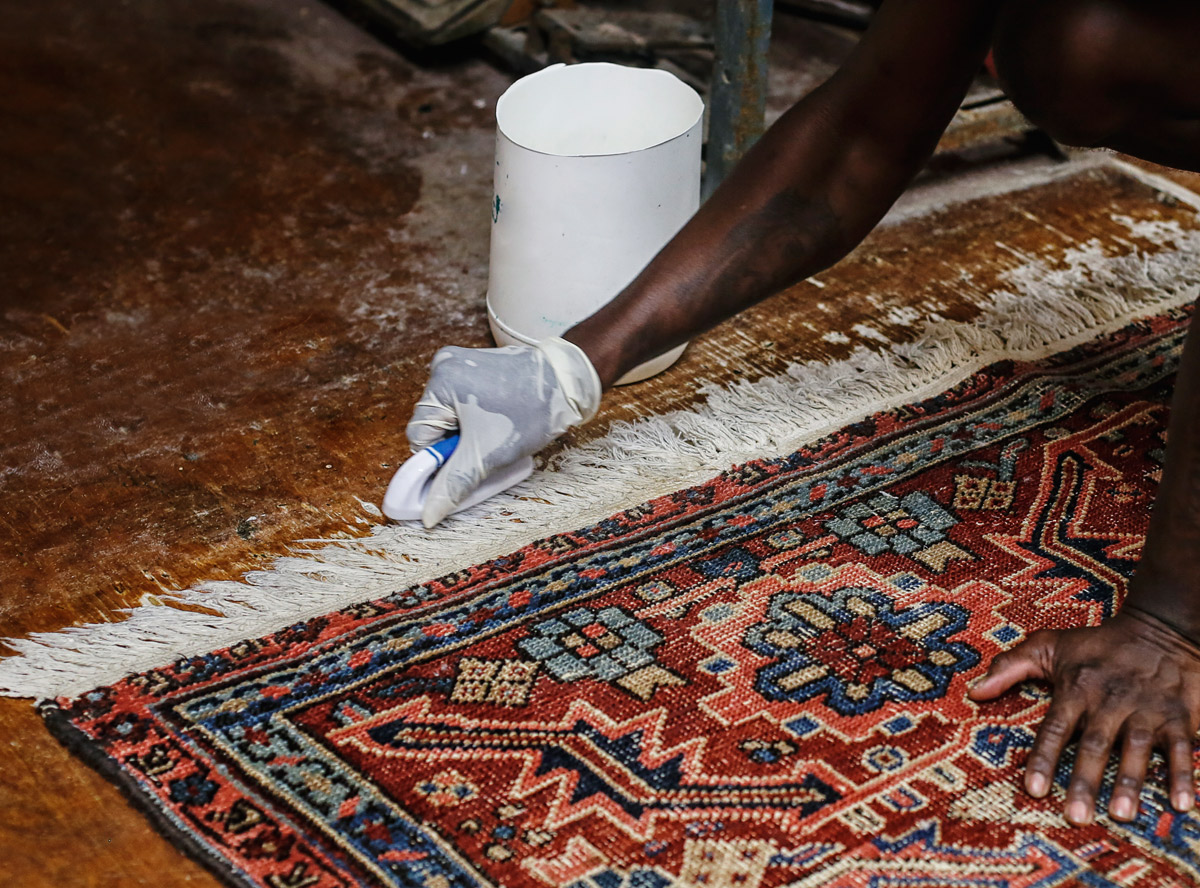 Cleaning the fringe
After the main body of the rug is clean, our experts meticulously clean the fringe, restoring it to its original color and luster.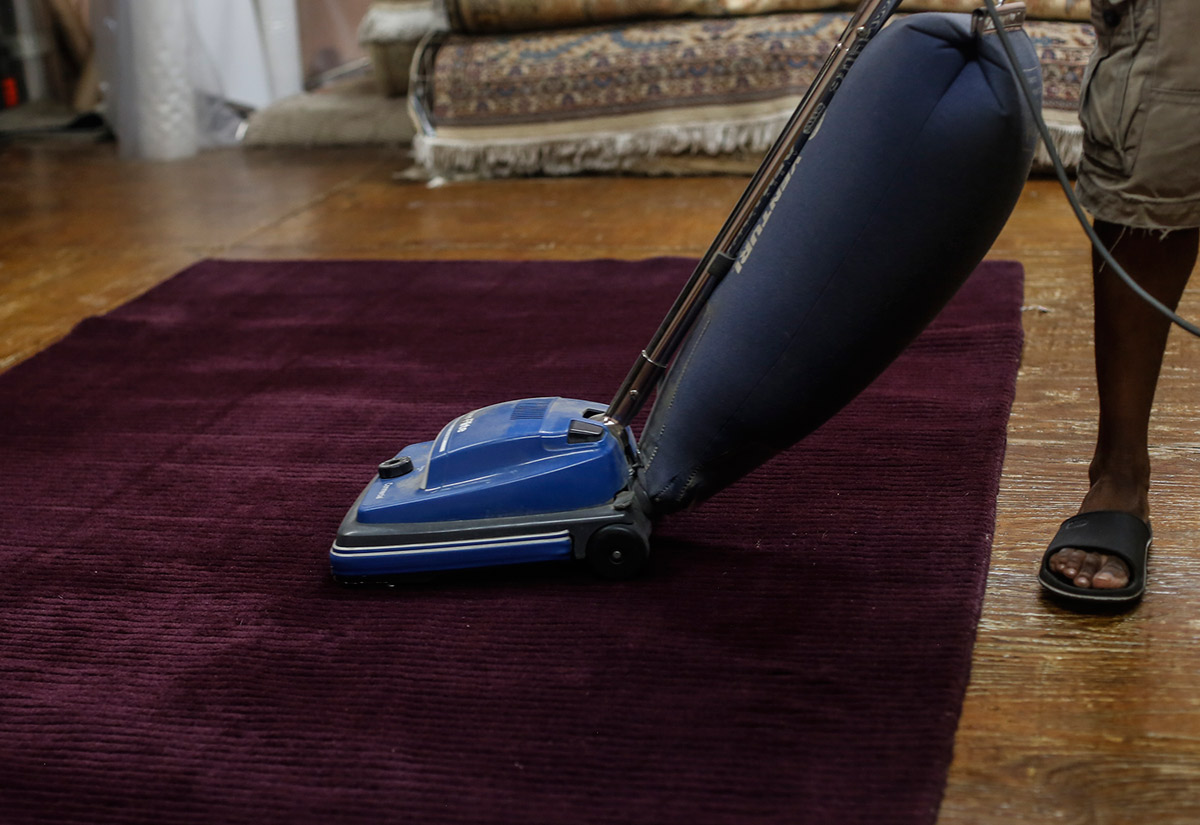 Final vacuuming
A final vacuuming is done.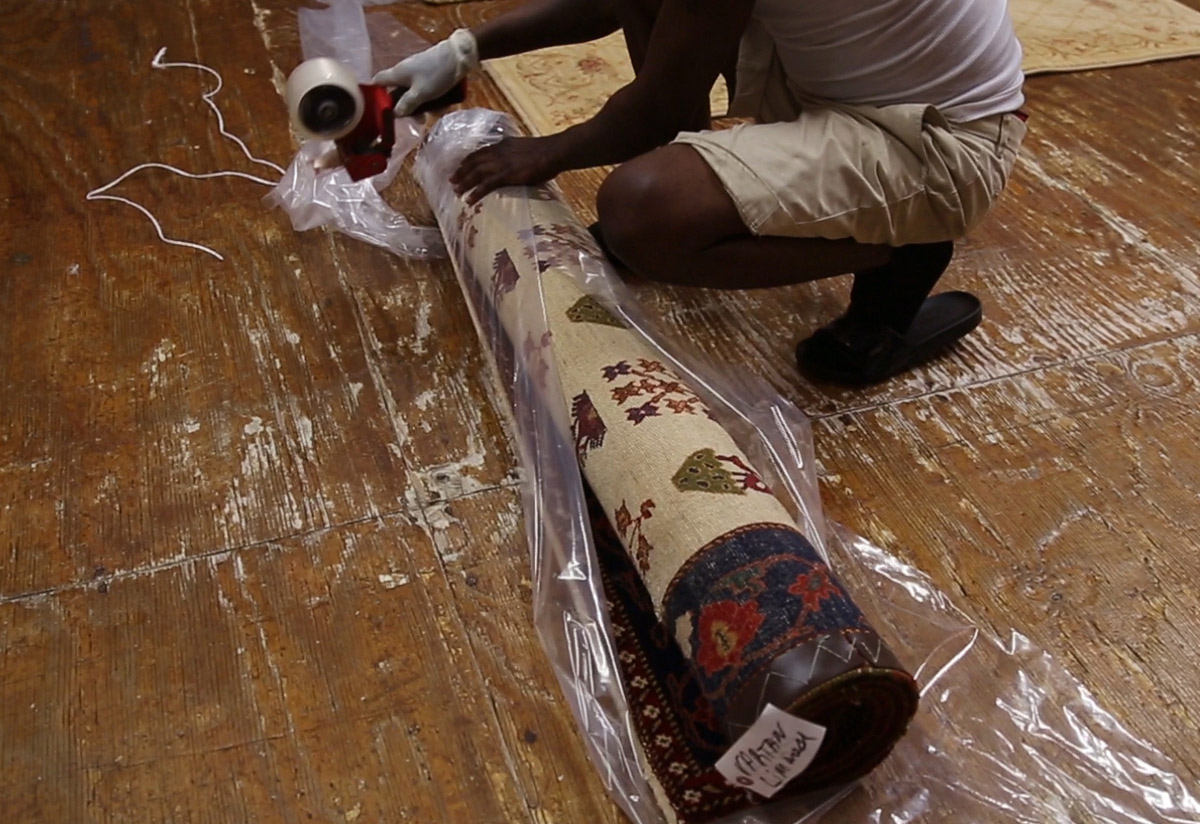 Packing for delivery
The rug is then packed and ready for delivery.
We deliver your clean rug to you and place it in the desired room. If needed, we will move any furniture and install the rug properly.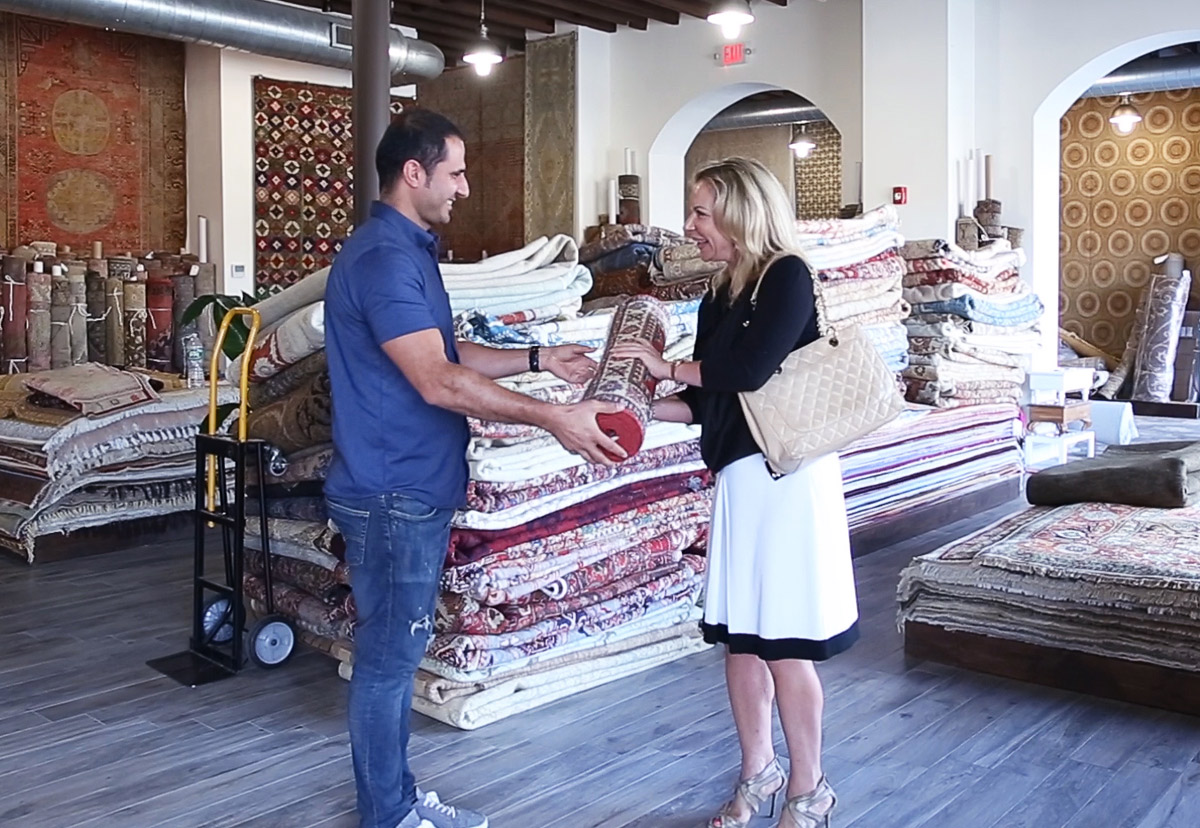 Making our customers happy
We are always looking forward to satisfy our customers needs and wants, therefore, we are more than happy to assist you and keep you happy.
A quality rug pad custom-sized especially for your rug for hard flooring surfaces or carpeted areas is a sound investment that will protect and extend the life of your rug. We customize the size of the pad to reduce friction between the floor surface and the rug. The rug pad will keep the rug in place, provide safety by reducing slipping, and provide an added layer of sound absorption.